Projects You May
Find Interesting
Project Value Created $1.6 Million
Elevator Platform
During a recent elevator platform project, $258K of value was created by exploring the problem from a different perspective, which allowed a significant reduction in the amount of steel required.
Campus Debugging Program
The Calgary Campus Debugging Program was created to address issues with building functionality post occupancy. By tackling mechanical, electrical, BMS, and elevator upgrades, this program resulted in an estimated value of $1.3 million for the owner in cost savings.
Project Testimonials 

"It has been a pleasure working with you, and I appreciate all your leadership across our team. You have a unique support model, being 3rd party, but you acted as one of us, and we were very appreciative of you and your expertise." Aaron A. AMS PJM Director ExxonMobil Account CBRE | Global Workplace Solutions.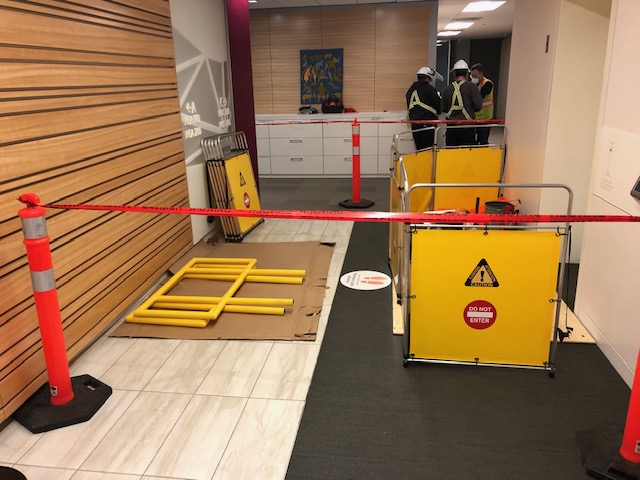 Fire dampers form a part of the building's critical life safety system. They are instrumental in stopping the spread of smoke and VOCs, affording precious time for occupants to exit the building in the event of a fire safely. Regular inspection and maintenance of spring loaded dampers were hindered due to risks like falling from heights, existing infrastructure blockages and working in restricted areas.
We begin by building a functional and dedicated team consisting of engineers and contractors experienced working in an occupied campus setting of this size and scale, focusing on providing a reliable, certified, and automated fire damper system.
Client: Environmental and Property Solution
Key Partners: CBRE, Koncept Projects, Williams Engineering, Bird
Construction Duration 13 months

Program Score 5 – Exceeds Target