Tips for Managing Project Risk
When should the risk management process begin? How should you go about doing it? These are questions I have often asked myself during my career as a project manager, and I have come up with the following tips for managing project risk:
Just start and the sooner the better.
It's an ongoing process, so don't worry if you didn't get everything on the first meeting.
Make it easy for the team to participate in the risk management process.
Create a genuine feeling that you are interested in risk management.
Just Start Your Risk Management Process
In my opinion, you should start the risk management process right after you have a solid understanding of what the project is intending to do. This can be after the scope has been set or when the project is just getting underway.
From there, it's just a matter of figuring out how to identify and mitigate potential problems. It doesn't take long before you start engaging with issue identification and mitigation as part of your regular work.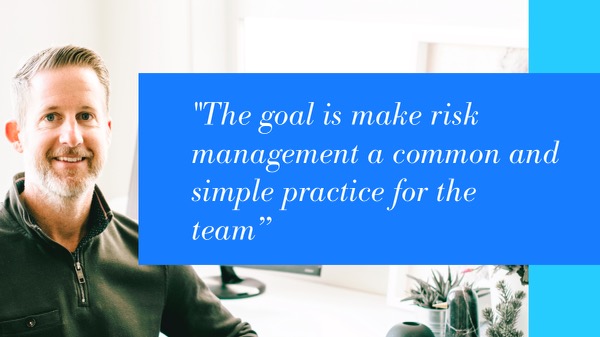 When trying to understand what types of risks will affect the project, I like to start with learning's from previous projects. I find presenting previous learning's is a great way to introduce the team to the concept of risk management. This helps the team understand how you are incorporating risk management into the everyday planning of the project.
Review your Organizations Project Database for Similar Project learning's

Show your Risk Learning's in a Different Diagram

Project Risk Identification
It's an ongoing process that will be revised often during the project so don't worry if you didn't get everything on the first meeting. The first meeting is just a discussion, and you don't want to overwhelm the team with a complicated risk register right out of the gate.
It's important that you frame risk management as a tool that is helpful to the team and not a tool used in a punitive manner. Each time your team gets together you should be introducing a new part of the risk register.
Risk Identification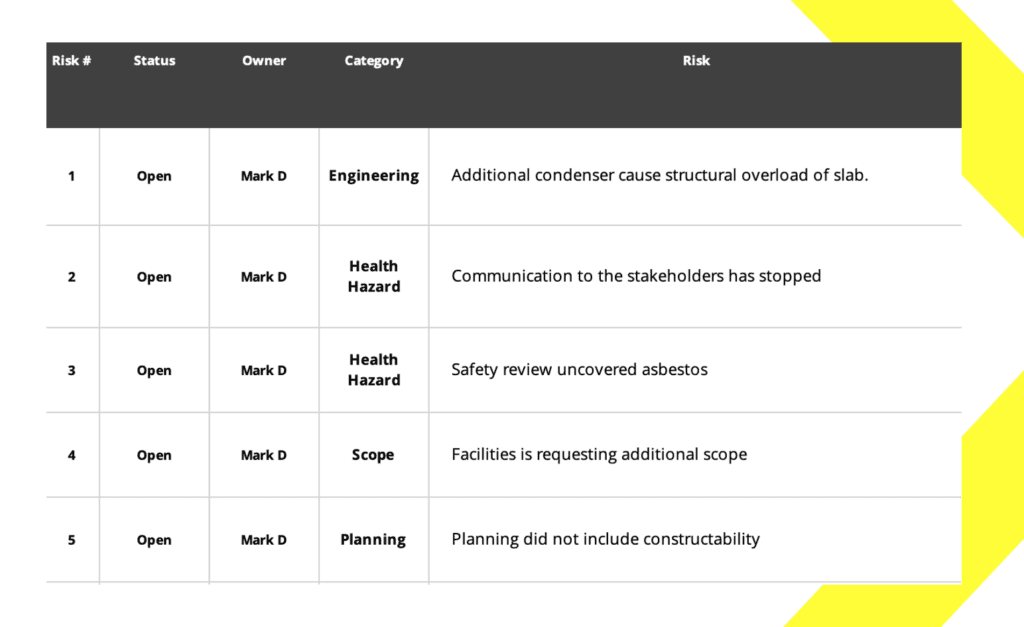 As discussed above I like to start with previous project learning's to help orient the team. The second meeting may just be focused solely on risk identification, getting everything down on the risk register. This exercise is a great way for the entire team to share their collective experience. From there you can dive into prioritization and mitigating steps.
It's worth going over the risk register and highlighting the sections to each person in the beginning of the project. A lot of people don't know what this does, so this is a good chance to go through everything and break it down early.
Different Understanding of Managing Project Risk
Everyone will have a different idea of how risk management works, and some people may need more guidance than others, so the trick is to ensure the process is simple and rewarding. One way to make your team feel like they're making progress is to show them.
"I like to tackle three high-priority risks and one low or medium-ranked risk during project meetings."
When the risk is sufficiently mitigated and ready to move from medium too low, take a moment to celebrate this as a win. Be sure to share the news with the team and ensure that everyone is excited about this milestone. Everyone likes to see progress and be acknowledged for the actions they have taken to reduce or eliminate risk.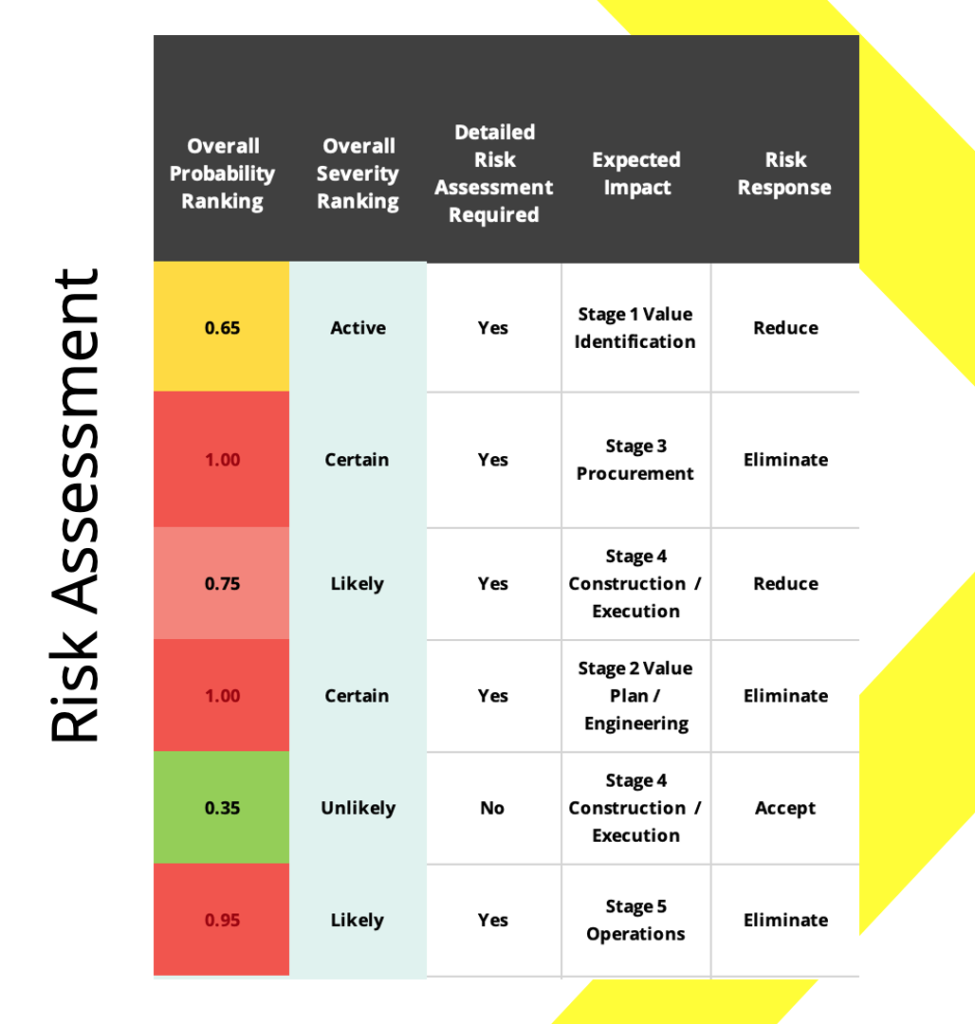 Make Managing Project Risk A Priority
The team will only rise to the level of interest of the project manager. If you are excited about the benefits that risk management can have on your project, then the team will bring their best. Alternatively, if you feel that this is a paperwork exercise, the team will also rise to this level and will never advance further. Creating a genuine interest in risk and ensuring everyone's success in the exercise is critical to getting the results you want.
Be prepared to put in the work. The maintenance of the risk register can be a heavy lift at times. You should have your risk register open daily and updating as you see emails and correspondence from your team coming through. This will make the risk update meetings move along smoothly and show the team that you are always supporting their efforts for success.
Conclusion
The risk management process will only be as effective as the importance you give it. As the project manager, you have a lot of influence over how the team understands, prioritizes, and mitigates risk. When introducing risk to the team, be sure to sit back and assess how they're interpreting the practice. You want to move the team along at a pace that pushes them forward without outpacing their interest to participate.
Everyone brings a variety of different experiences to the table. So it's important to ask each person for their input and ensure everyone has a turn. Project teams love to win and a project manager that can help them feel they are winning, will be one they want to work with.